Setting up a client computer to run SME
From High5Wiki

1. Open Windows Explorer on the client computer
2. Expand 'Network'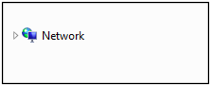 3. Browse to your server
4. Locate the High5Software folder - \\server\users\public\High5Software
5. Locate the SME executable - sme5.exe
6. Right click on the executable and select "send to > Desktop (create shortcut)"



7. Now scroll up to the 'ClientInstall' folder
8. Open the folder and select the sub folder appropriate for your computer processor, x86 or x64



9. Run the sqlncli.msi installer (installs the SQL native client to allow SME to access the SQL database)
10. Close the Windows Explorer window and test your shortcut.