Orders Page
From High5Wiki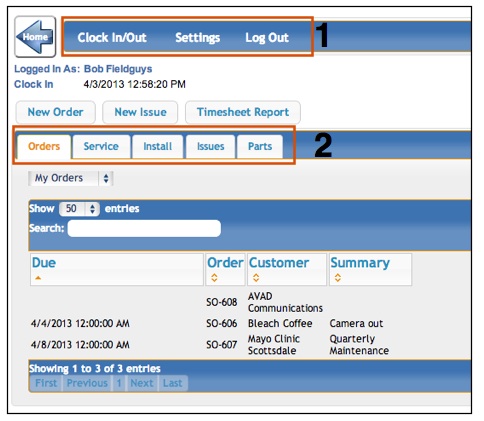 1 

Time – Click Time to clock in and clock out. The tech's clock in and out time logged in the Setup module > User > Log tab.
Orders – Click to go back to the list of orders.
Calendar – The calendar will display all of the jobs scheduled for the technician.
Log Out – Click to log out of SME Tech Portal.

2

Orders – This tab shows all open orders assigned to the technician logged in.
Unassigned Orders - This tab lists all open orders that haven't been assigned to a technician yet.