Maintenance Update - 7.2.8.99
From High5Wiki
Packages
The Packages have been redesigned. Click Packages to understand how to set them up, add them to orders, and place POs for packages.
TechTime syncing changes

If you do not want labor records created in SME to immediately sync to QB on the next sync, go to SME Setup module > Company > Order and check Don't default Tech Timesheet Export. You will then have to check Export Timesheet to Quickbooks on each labor item when you are ready for it to sync to QB.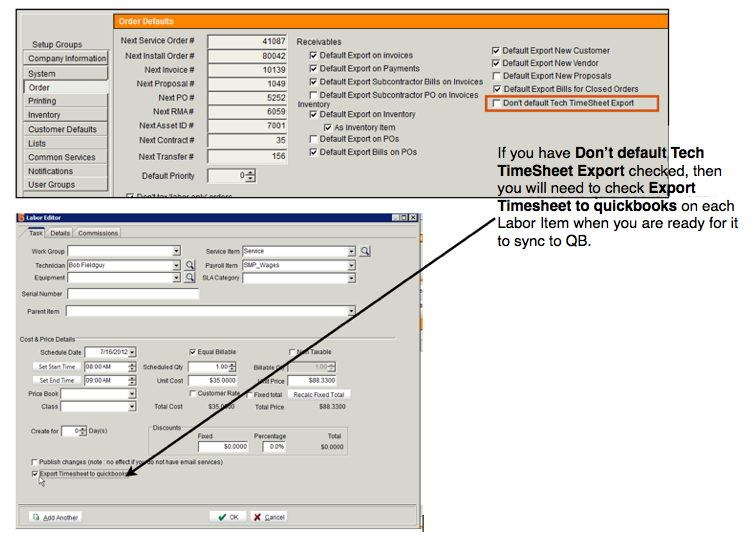 Issue Title
When converting an issue to an order, the issue title now populates the order summary.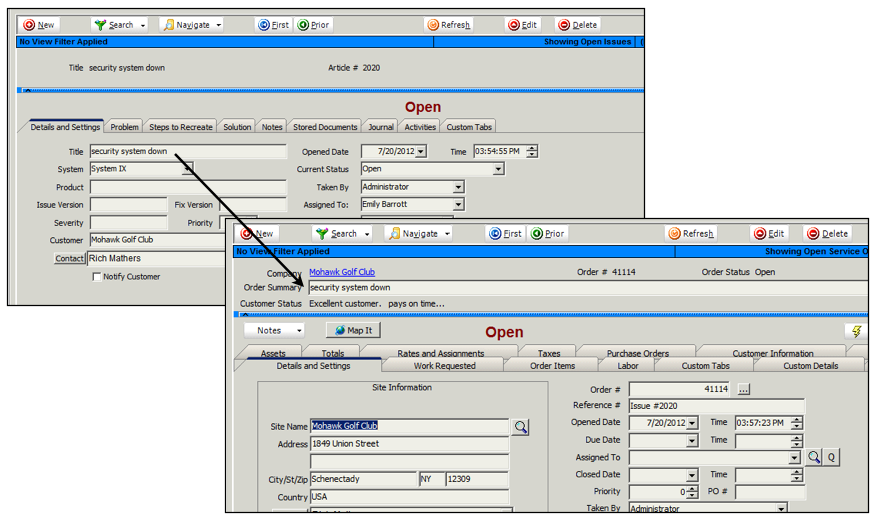 User Group Permission - Delete Customer Equipment Added
In a User Group >Administrative Clearances tab, a permission for deleting Customer Equipment has been added.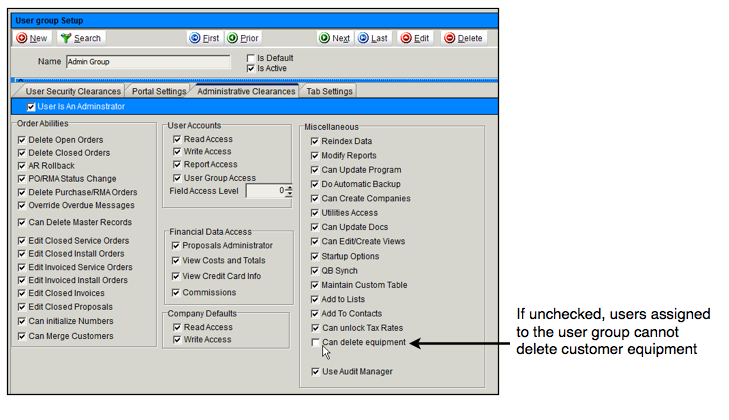 Item order sort when exporting invoices to QB
You can now choose how items are sorted on invoices when exported to QuickBooks.
Open SQLink and click the Invoice/Proposal Options tab.
Locate the Line Item Order section and select the sort option.


Inventory Allocation
Can no longer select items from inventory allocation when the order has been invoiced
Partial Invoice label
Relabeled wording on orders that have been invoiced and then edited. Old wording - Partial Invoice - new wording - Partially Invoiced = combined order that was invoiced and has been edited reopening the order. Order MUST be edited and Saved for wording to change.
Automated Email change - deleting labor
When a labor record is deleted, only publish the delete if the labor record WAS marked with publish, or Auto Publish is turned on. If you have Automated Outgoing Emails for SME installed and you aren't using the field scheduler portion, deleting labor won't send the cancellation meeting request anymore.
Selecting new contact on customer updates QB
Changing the contact on a customer now sets the QB export flag
Default Priority
You can now set a default priority for new orders that are created.
Go to Setup > Company > Order section
Locate Default Priority and choose your default.
Batch Print Invoice changes
If you use Batch Email invoices (tools > Batch Print/ Email Invoices), the customer name fills in the subject line of the email.
Customer Warehouse
Now cannot allocate inventory from another customers warehouse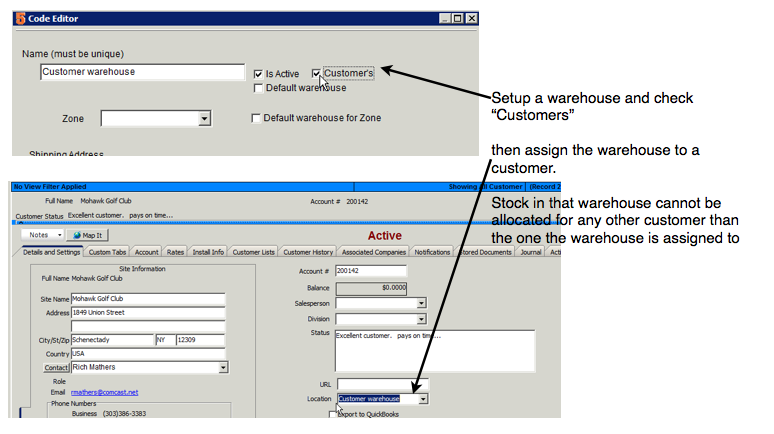 Propoagate to Order changest
Update related now updating all Order records, Recurring Invoices & Recurring Orders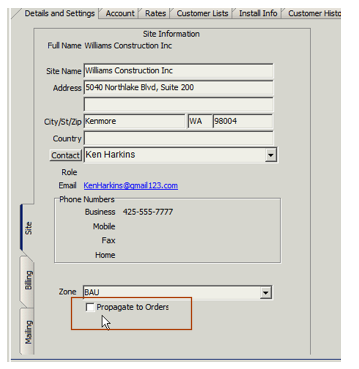 Editing Common Services
You can now edit the common service without having to open it up.


Non billable invoice change
Setting an invoice as non billable will now leave payment field as zero instead of putting in the invoice total in the payment field
Deleting or inactivating customer in QB
Changing a Customer status in QB or deleting a customer in QB will only set the Customer as Inactive in SME