Journal Notes - a new way to enter notes in SME
From High5Wiki
Journal Notes allows you to enter notes that can be tagged by "type" and locked in once submitted. Users can enter journal notes with a note type, subject, and body. Once the notes are saved, they become permanent records.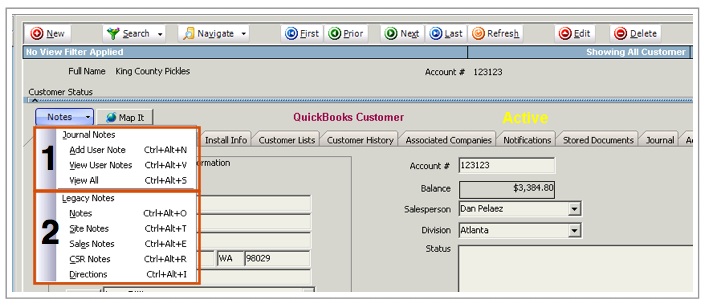 1
Journal Notes
Add – Add a new journal note
View All – View all journal notes
View System –These are notes generated by various system events such as logging from a mobile device or other system type notes that are automatically generated. These are never really added by users directly.
View Audit – For users with permissions, they can select View Audit to see all the changes to the record they set to be audited.

2

Legacy Notes
In this section you can view all notes entered in SME 7.0. You can enter notes using the previous note format here or start using the Journal Notes format.

To add a new note:
Click Notes > Add.
In the Journal Editor, select a Note Type.
Type your note in the window.
Click OK.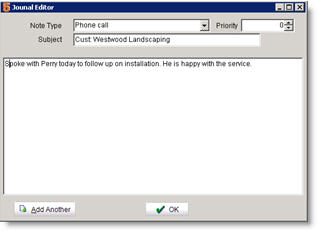 Once a note is entered, it is saved and cannot be edited.
To view the note, click Notes > View All.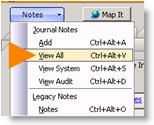 Each note entry is tagged by note type, date and time.