Invoice Type - % of Total
From High5Wiki
When generating an invoice for an order with % of Total Invoice Type, you will be prompted to enter the percent of the balance you want to convert.

After you select a percentage (in my example 30%) it will show a screen to adjust individual items because sometimes the percentage of all the items is not exactly the same as the percentage of the total, so it allows adjustments. If you don't need any adjustments, you can select All button to select all item with the entered percentage and select ok to create the invoice.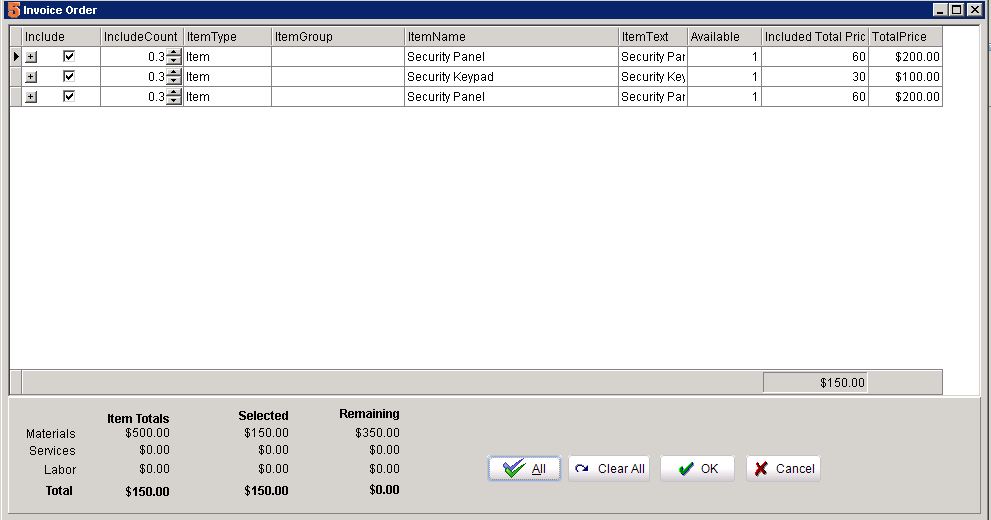 NOTE: After the invoice is created and you run an invoice form or report, it may not show the partial amounts for the items depending on the invoice form. Try to use "Standard All Invoice - Compressed" to see the invoice with the actually generated partial amounts.