Duplicating Standard Reports for Custom Use
From High5Wiki
If you are duplicating a standard report, it is important to follow these steps because you will need to create a new report file.
Go to Reports module > Customize Reports.
Click Search > Search Standard Reports.
Search for the standard report you are duplicating and select.
Click Duplicate Report.
Enter a new name in the Short Name and Title fields.
Click Report Designer.
Click Files > Save As.
In the Save As window, enter a new file name in the File name field. At the end of the name, type .rtm.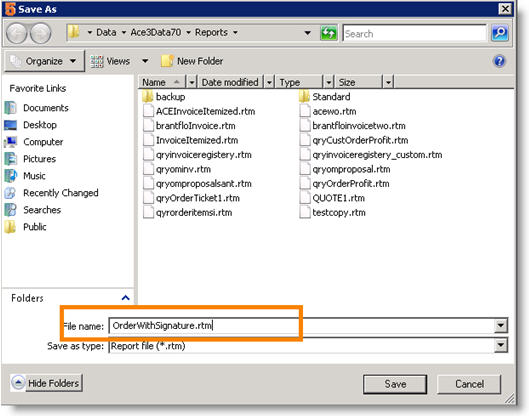 9. Click Save.
10. Close the Report Builder window.
11. Click

next to the Filename field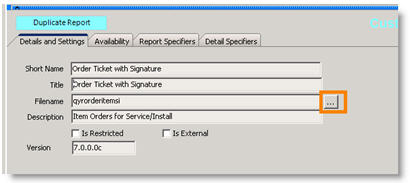 12. In the Open window that opens, select the file you saved in step 8 above. Click Open.

13. Click Save.