Company Information
From High5Wiki
In this section, you need to add your address and company contact information, upload a logo, select your fiscal year starting date and select SME colors.
Address Information:
The address entered here will display on reports such as service orders and invoices. Click Edit and enter your company address, phone, email and webpage. You might want your email address to be a generic address such as info@... Or sales@...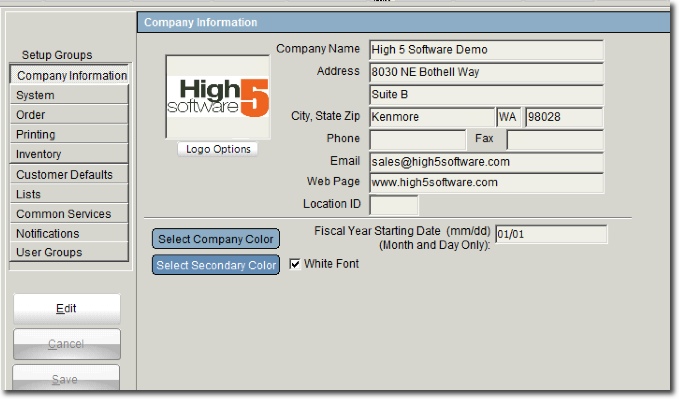 Upload Logo The logo you upload here will display on reports.
Click Edit (on the left).
Click Logo Options and select Load.
Browse for your logo and click Open.
Click Save.

Select Company Colors
The Company Color you select will show as the main background color in SME. The Secondary color is the color that shows on various buttons (image below)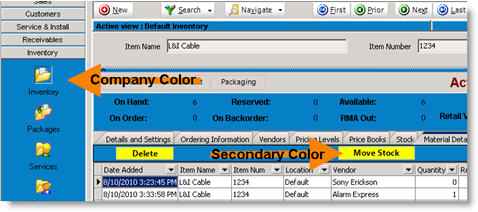 Click Edit.
Click Select Company Color.
In the Color window, select color and click OK.
Click Save and the color will change.