Assign User Name and Password for Techs
From High5Wiki
For a tech to sign in to SME Tech Portal, they will need their email address
Open SME and log in.
Go to the Setup module > Users.
Click Search > Search Active Users and select the technician you want to provide Tech Portal access to.
On the Details and Settings tab, enter your technician's email address in the Email field. This is the technicians SME Tech Portal Username.
Enter an Employee ID for the technician. This is used for the Android SME login, but is required to be setup for the Tech Portal.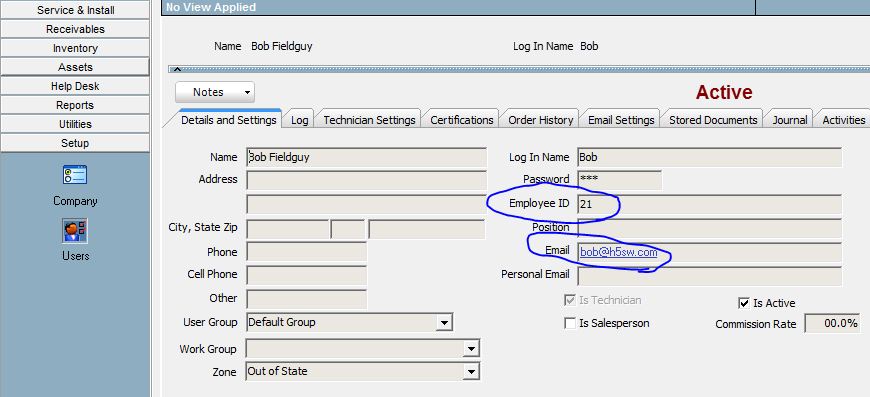 On the Technician Settings tab, enter a Tech Portal password for your tech in the Web Access Password field.

6. Click Save

Log In

Notify your Technicians: For Tech Portal for SME provide your techs the following:
The Tech portal URL link, usually https://high5.high5software.com/tech/
The email created above. Their email is their User Name in the Tech Portal.
The webpass created above as their Password
For Tech Service for Android, provide your technicians the EmployeeID and webpass.