Add new orders
From High5Wiki
SME Tech Portal provides technicians in the field with the ability to add new orders. New orders added here will be saved immediately to SME back at the office.
1. Click Orders to go to the order list in SME Tech Portal.
2. Click Add Order.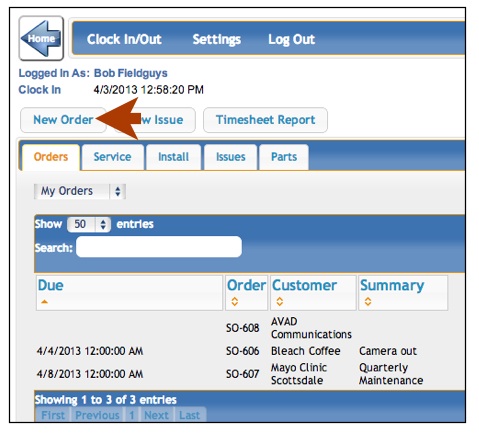 3. Fill out the order information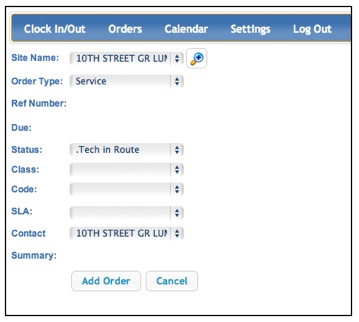 a. Customer: use the drop down list to select the customer name.
b. Order Type: select if the order is an install order or service order.
c. Ref Number: enter a reference number. Not a required field.
d. Due Date: select a date and time the order is due. Not a required field.
e. Status: select an order status. This drop down list is customized by your SME Administrator in the SME Setup module.
f. Code: enter the service code, if applicable
g. SLA: type the service level agreement, if applicable.
h. Contact: select the contact for the order. The drop down will list all contacts for the company.
i. Summary: enter the order summary. Not a required field.

4. Click Add Order and the order is added to SME back at the office.
5. Continue adding order details as needed by clicking Edit next to Services Requested, Services Performed, Time, Parts, and Services.